Honours & Awards 2012
Presidents Address
I would like to welcome you all here this evening, to our 31st Annual Honours and Awards Ceremony. We hold this annual ceremony to acknowledge and encourage excellence for those training for careers in Instrumentation, Systems and Automation.
This year we have seven awards, three of which have been submitted by Third Level institutions and three industry awards and one award from ISA Publications Department. I would like to welcome the recipients and their families.
We are delighted each sponsor is represented here this evening, this clearly shows the industry's awareness and support for promoting and awarding excellence.
I would like to thank University College Cork for allowing use this very elegant and historic Common Room. I hope you all have a very relaxed and enjoyable evening as we celebrate excellence in our industry. I would like to wish you and your families a joyful
Christmas and a prosperous new year.
Lord Mayor of Cork
Cllr. John Buttimer
I am delighted to be present here tonight to present the awards in this historical centre of education dating back to 1845. This occasion is intended to acknowledge and encourage excellence and achievement amongst those involved in, and those training for careers in automation, instrumentation and related areas of technology.
When people involved in such diverse areas of technology achieve excellence and in the process produce quality work, it is only right that we should publicly acknowledge such success.
I would like to wish the winners, their families, sponsors, and all present, a Joyful and Peaceful Christmas as we approach the season's festivities.
Craft Person Award
Criteria:
To be awarded, on the nomination of FAS training centers and / or Carlow Institute of Technology, to the best final year instrumentation Apprentice for notable academic and practical achievements in instrumentation.
Recipient: Mr. Andrew Houze LOTUSWORKS, Sligo.
Nominated by: Mr. Jim Doyle, Senior Lecturer at Carlow Institute of Technology
Andrew Houze received a merit in his practical and theory for Instrumentation in March this year. Andrew has consistently demonstrated the highest level of academic achievement during his course. He is an excellent, hard-working student and I am very pleased to have the opportunity to nominate him for ISA Ireland's 2012 Craft Person.
In 1987 Niall was formally recognised as GSK Cork's first automation engineer leading the charge to seek funding to implement the continuation of the Provox transformation site wide.
In 1990 Niall began running external training on Provox batch control in a domestic rented facility in Carrigaline, Cork to facilitate knowledge transfer to external 3rd party integration companies. Many of these first students are considered leaders in automation industry and run through Zenith, Proscon, Harbour PE and Emerson.
In 1995 he oversaw transition of Provox interface from Provue and LCON to Windows X based OWP and in 1998 assembled and managed a team of automation engineers to install a fledgling Delta V system in GSK Cork. This was the first batch installation in Europe of Delta V as GSK Cork was considered a test site for Emerson.
In 1999 Niall was involved in the first installation of Aspentech InfoPlus.21 replacing the legacy CET CIM as the site historian in Smithkline Beecham Cork. This solution was subsequently adopted throughout GSK as a corporate standard and is today considered the foundation block for electronic Batch Records.
In 2001 Niall was involved in the installation of an Aspentech MES Solution within the Cork R&D Organisation where he implemented Umetrics On-line multi-variate analysis capability to replace batch in-process testing requirements and in 2003
Utilitising Aspentech's Event Driven Database Application i.e. Batch.21, Niall managed a successful Electronic Batch Record Pilot at the GSK Cork Site.
In 2005 Niall was involved in the development of a Utility Monitoring Web Portal for use by site engineering personnel. The portal included Display and Alarm Alerting capability and utilitised the Aspentech application web based tools.
Automation Champion Award
Criteria:Â
To be awarded to a person in recognition of their contribution to the advancement of instrumentation, automation, IT or industrial system and / or technology in Ireland.
Recipient: Mr. Niall Cahalane Glaxo SmithKline, Cork.
Nominated by:Â
Mr. Brendan O Regan, Zenith Technologies.
To the deciding panel of the 2012 ISA Automation Champion please find below a nomination for Niall Cahalane for your consideration. Niall began his career in Glaxo SmithKline, Cork in 1979 and in that time has overseen the site transformation from using push buttons, dials and gauges to advanced process control, data gathering techniques and batch manufacture in an automated paperless environment utilising MES and control system technologies.
Niall has been a leader in Automation advancement within GSK by selection, design, implementation and configuration of technologies keeping GSK Cork at the forefront of modernisation necessary for pharma manufacture.
Beyond GSK Niall is recognised as one of the true pioneers of automation for the gallant successful endeavor of knowledge transfer and training that he has done over the years with the Cork lower harbour automation community. The recognition of Niall's work would be truly deserved, which is demonstrated by the endorsements for this award at the end of a snapshot of Niall's achievements.
In 1979 Niall started in GSK Cork as a Lab Technician and in 1985 Niall was a senior member of the first installation of a DCS system in GSK Cork. As part of a selection panel this group chose Provox as the site standard for DCS and this system was implemented in designated areas on site.
This included designing GSK Corks first automated batch process from phases to procedures utilising DCS classic I/O and serial I/O integrating Modicon gould PLC's and GE Fanuc series 6.
Degree Award
Criteria:Â
To be awarded, on any nomination, to the best final year Degree student specializing in any area of instrumentation and Control.
Recipient:Â
Ms. Geraldine Toner Ballybrit, Galway.
Nominated by: Â
Life and Physical Sciences Galway Mayo Institute of Technology
Geraldine's outstanding performance in the B.Sc. in Physics & Instrumentation at GMIT, achieved an average mark in the high 80's. In particular she attained a mark of 98% for both her Placement work and for Robotics & Automation.
It should be noted that Geraldine came straight into the final year of this course and so the course structure here was completely new to her and she adapted very quickly.
Geraldine's placement was with Waters Corporation at Wexford Business Park, Drinagh, Co. Wexford, a manufacturer of mass spectrometers and high performance liquid chromatography (HPLC) analytical instruments.
Geraldine has an excellent track record, both academically and in employment, and has in the past won both Electrical and Instrumentation Apprenticeship of the Year Awards.
At the Graduation Ceremony held at Galway Mayo Institute of Technology, earlier this month Geraldine received the Bachelor of Science in Physics & Instrumentation Student of the Year Award.
To be awarded, on the nomination of any third-level institution, to the best fourth-year Honours Degree student studying Instrumentation / Applied Physics in Ireland. The award comprises a medallion and the Ger Dullea bursary of €750 which is to be used to assist postgraduate studies.
Recipient:Â
Mr. Mark Casey. Youghal, Co. Waterford.
Nominated by:Â
Head of Department Dept. of App. Physics & Inst. Cork Institute of Technology.
Mark completed a first class honours degree in Applied Physics and Instrumentation in Cork Institute of Technology in June 2012 and was best in class with a final year average mark in the high 80's. During his course Mark excelled academically. His final year project was over 94%.
Mark's project as carried out in conjunction with a local company involved the design and development of an open connectivity (OPC) based reporting system to record from Siemens S7 Programmable Logic Controllers (PLC's) and to automatically generate reports at regular intervals or when triggered by alarms and other events.
The project brief also required the development of a set of procedures for the installation and use of the OPC system. Mark was also tasked with establishing the technical capability and capacity of the final system.
The system developed by Mark communicated with a Siemens S7 PLC via Ethernet using the Hilsher netLINK MPI to Ethernet adapter. A Kepware Kepwserver OPC server accessed PLC's which was then stored in a Microsoft database via the Kepware Data Logger plug-in. Other Kepware plug-ins were used to generate alarms and reports. Mark's project achieved all its objectives and delivered a fully operational OPC-based reporting system for which further opportunities to expand the functionality of the system were clearly identified. This project demonstrated the power of OPC industry standards in creating a flexible and generic interface that is compatible with many PLC brands. For his academic excellence and the quality of his honours degree project achievement I am very pleased to nominate Mark for the ISA Ireland 2012 Honours Degree Award.
Based on the results from the studies conducted, it was found that the HSA method offers greater leak detection sensitivity compared to the current dye ingress method for ampoules containing ethanol-based solution and with nitrogen gas in the head space, irrespective of the location of the cracks.
In fact, the solution which was developed, proven and installed at Astellas Kerry plant, is the most sensitive method now available for integrity testing of non-conductive glass based sterile products with purged nitrogen in the headspace.
The system is now live at the Kerry plant and our innovation has been recognised by the PDA (Parenteral Drug Association) with the global publication of our achievements in the Sept/Oct 2012 issue of the Journal of Pharmaceutical Science and Technology.
Innovation Project Award
Criteria:Â
To be awarded to any person or group in recognition of a new invention or application, significant achievement in contributing to instrumentation, automation, measurement and control technology within Ireland.
Recipients:Â
Mr. Michael O'Driscoll, Astellas Ireland Co. Ltd
Nominated by: Â
Project Technology Group Manager. Astellas Ireland Co. Ltd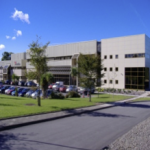 Existing aseptic container integrity testing in Astellas Ireland Company Limited and the pharmaceutical industry as a whole uses old operator dependent and manual processes.
A need was identified for automating and modernising integrity testing as part of an overall strategy of upgrading the existing aseptic packaging filling line at the Kerry plant. Together with chosen technology vendors and members of Astellas Japan, a research and development effort, driven wholly and exclusively by the Project Technology group at AICL Kerry plant, developed a unique, novel and automated alternative to the existing industry practices for ethanol based aseptic product integrity testing.
ISA Publication's Department
– Keith Otto Award
Criteria:Â
This award was established to give Society-wide recognition to members with no more than ten (10) years of accumulated membership, whose accomplishments and responsibilities has contributed significantly to the Society and its organizational units.
Recipient:Â
Mr Dave Twohig, Gilead, Cork.
Nominated by: Â
ISA Publication's Department
This is an award by the ISA Publications Department in honor of Mr. Keith Otto, a member who served the Society for many years, particularly as the Chair of the InTech Editorial Advisory Board. The Keith Otto Award recognizes the authors of the best article in InTech magazine, the bi-monthly magazine of the ISA society
David has won the award for the best article in the September/October 2011 issue of InTech magazine titled, "Utility Optimization – Driving economic performance through the utilization of automation technologies"
David Twohig is working as a Senior Engineering Specialist for Gilead Sciences; responsible for Automation Systems at their Cork manufacturing site in Cork. He has a degree in Applied Physics and is presently working on a research Masters with the Chemical Engineering Dept. at Newcastle University. He is a full member of the Institute of Engineering & Technology and is presently serving as an executive committee member for the Control and Automation Community.
The presentation will be made by Mr. Eoin Ó Riain, current Vice President at ISA Publications Department. He is a former President of the Ireland Section and recipient of the Section's Instrument Pioneer Award in 2005. He also received the ISA's Golden Achievement Award in 2007. His term of office in the Publications Department finishes at the end of 2012.
Instrument Pioneer Award
Criteria:Â
To be awarded, on the nomination of two or more Society Members, in recognition of a lifetime devoted to Instrumentation and Control in Ireland.
Recipient: Mr. John O'Sullivan. ESB (retired).
Nominated by: Â
Having completed his leaving certificate examination at Christian Brothers College Sydney Place, Cork. John K O'Sullivan commenced an electrical apprenticeship with the long established firm of Sidney Nolan & Co, electrical contractors. As an integral part of the apprenticeship he enrolled for electrical engineering evening courses in the Crawford Municipal Technical Institute the forerunner of CIT.
During his apprenticeship John gained much valuable experience in domestic, commercial, and industrial electrical installations and by diligent attendance at evening courses passed all the department of education examinations in electrical engineering to intermediate level and also passed the Senior Trades Practical and any examinations.
In 1958 on completion of his apprenticeship John joined the Lummus Co. and worked with the company on the electrical installation of the Whitegate Oil Refinery. Near the end of construction of this facility John was recruited Irish Refining Co. Ltd; the company tasked with the start-up and operation of the refinery.
Being the first major chemical plant in the country Irish Refining were unable to recruit experienced instrument personnel so the company arranged an in-house "conversion" course to familiarise people with the appropriate background with the new science.
John along with seven others underwent this "conversion" and he became a leading member of the Refinery instrument sector tasked with the calibration and commissioning of many thousands of instruments –electrical, mechanical, pneumatic and hydraulic.
On completion of commissioning John had at various times responsibility of the plant, the powerhouse, crude distillation, power-forming, off-sites, etc.
In 1968 John once again enrolled into Crawford Technical Institute, and after two years of intensive study sat the City and Guilds of London final examination in electrical engineering practice, and the department of education final certificate in electrical engineering, passing the former with distinction and gaining first place in Ireland in the latter.
Following this success he then studied for a further two years and in 1972 passed, again with distinction, City of Guilds final Certificate in Instrument and Control Technology.
In 1970 John was "head-hunted" by Youghal Carpets Yarns to take charge of that company's electrical and instrumentation installations at their manufacturing plants at Tivoli and Killacloyne. This company was one of the few at the time that generated their own power.
As well as the experience gained in the control of large looms and spinning equipment John gained very valuable experience in maintenance, synchronisation and control of generating plant.
This experience together with his academic qualifications made him a prime candidate for employment with the Electricity Supply Board and he joined that company in 1972 as a senior instrument technician at the Marina Power Station. In this position John had responsibility for the instrumentation of all the generation plant and was deeply involved in the installation and commissioning of the gas turbine generator when it was installed.
John attended many specialised manufacturing training courses during his career and was a valuable source of information on many aspects of generation and control. He always had a keen interest in "Amateur Radio", experimenting in short-wave communication. Constructing Receivers and Transmitters and utilizing an array of aerials he made with other enthusiasts around the world.
I should mention that this was long before the mobile phone became commonplace. He was an active committee man working with the Cork Amateur Radio Club to advance the science of Radio Communication. In retirement he continued their pursuit specializing in the construction of model boats using innovative control techniques.
All in all a candidate worthy of every consideration for the Pioneer Award 2012."